Hacking Demo
Doorlopend van 12u00 tot 18u00
13:15 — 13:20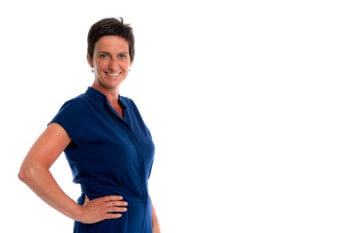 Ann De Bie
13:20 — 13:30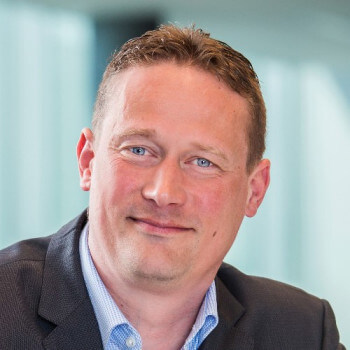 Benjamin Vandeputte
13:30 — 14:00
Plenair: Innovatie, visie op de toekomst – US "Inflation Reduction Act" (IRA) vs EU "Green deal Industrial Plan"
België bengelt in vele EU-rankings achteraan, maar op het vlak van O&O evolueren we richting de top. Met de enorme klimaatuitdagingen voor de deur zal het innovatieve karakter van onze bedrijven uitermate belangrijk worden om de duurzame transitie op een economisch, sociaal en ecologisch doenbare wijze te kunnen realiseren. Daarbij komt ook nog eens de US Inflation Reduction Act en zijn impact op de Europese economie. Hoe kijkt het Belgische bedrijfsleven naar deze uitdagingen?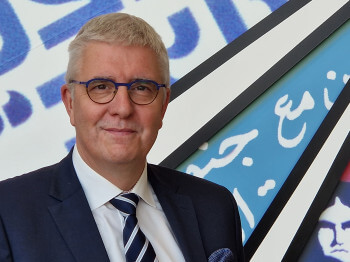 Pieter Timmermans
14:00 — 15:00
Duurzaamheid: wetgeving als driver voor innovatie en opportuniteiten in circulaire economie – case Regiogreentex - Decathlon
Roadmap logistiek voor de circulaire economie (VIL)
EU textiel strategieplan (Centexbel)

Wat komt er aan?
Hoe speelt de textielsector hierop in?

Case vanuit Regiogreentex – Decathlon (VIL)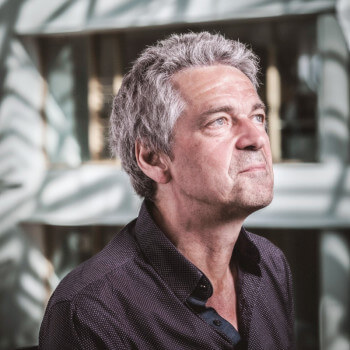 Jan Merckx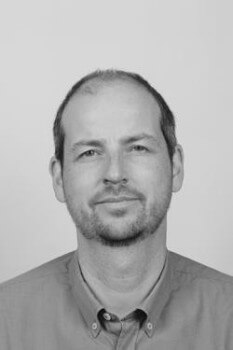 Stijn Devaere
14:00 — 14:20
Clean Vision Summit - Scenario's voor een klimaatneutrale industrie in België
Verschillende wegen leiden naar een klimaatneutraal België, maar de kans om ze te bewandelen wordt klein. Tot deze conclusie kwamen onze experts na urenlang theoretiseren, analyseren en modelleren om uit te zoeken wat er nodig is om tegen 2050 een klimaatneutraal België te bereiken. Tijdens deze sessie kom je te weten:
Hoe ziet ons Belgisch energiesysteem er vandaag uit?
Hoe kan een klimaatneutrale samenleving er anno 2050 uitzien?
Welke technologieën spelen een rol?
Wat met elektriciteit, warmte en waterstof?
3 mogelijke paden geven je het nodige perspectief
Pieter Lodewijks
14:20 — 14:40
Clean Vision Summit - Duurzame alternatieven voor warmte/koudevraag in een industriële context. Een plan van aanpak voor bedrijven.
Hoe ziet een goede energiehuishouding er in de toekomst uit voor bedrijven met hoge temperatuur processen? Hoe pak je zo'n evolutie naar een duurzame energiehuishouding aan. Met deze presentatie worden handvaten aangereikt hoe defossilisatie aan te pakken en welke alternatieve oplossingen daarbij relevant kunnen zijn.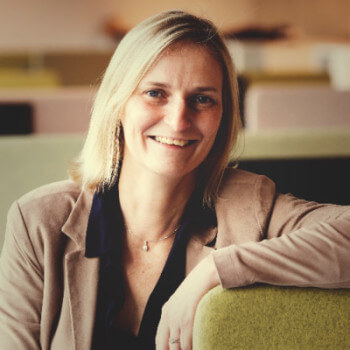 Ann Wouters
14:40 — 15:00
Clean Vision Summit - Energiemarkten voor de toekomst: opportuniteiten voor bedrijven in flexibele sectorkoppeling voor België
Tijdens deze presentatie geven we een overzicht van de belangrijkste ontwikkelingen van de energiemarkt vertrekkende vanuit de context van de energiecrisis en het vooropgestelde herontwerp van de Europese elektriciteitsmarkt.
Meer bepaald bespreken we de uitdagingen en kansen voor bedrijven in een veranderende energiemarktcontext gekenmerkt door een toenemende elektrificatie, verhoogde nood aan flexibiliteit en versterkte sectorkoppeling.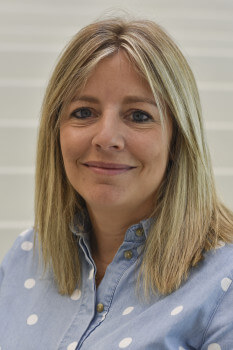 Kris Kessels
14:00 — 15:00
Digitalisering: machines die zelfstandig content maken: wat kan je doen met generative AI? 
Generative AI is een vorm van AI waar computers bestaande content (zoals tekst, audio- en videobestanden, afbeeldingen en zelfs code) gebruiken om automatisch nieuwe content te genereren als antwoord op een opdracht van de gebruiker. De populariteit van Generative AI explodeerde met de introductie van ChatGPT. Iedere dag worden talloze nieuwe toepassingen geïntroduceerd die verder gaan dan ChatGPT. Generative AI heeft de potentie heeft om in veel markten een disruptor te worden. In logistiek en transport, bijvoorbeeld, kan Generative AI worden gebruikt om satellietbeelden nauwkeurig om te zetten in kaartweergaven, waardoor nog niet-onderzochte locaties kunnen worden verkend. Veel ondernemingen onderzoeken daarom wat zij met Generative AI kunnen in hun dagelijkse bedrijfsvoering. Welke diensten bestaan er allemaal? Hoe veilig is het om gebruik te maken van deze diensten? Hoe combineer je eigen data met dergelijke systemen? En uiteraard: wat kost het, wat levert het op en hoe begin ik er aan? Deelnemers aan deze sessie krijgen daarom een overzicht van de (on)mogelijkheden en enkele voorbeelden uit de praktijk.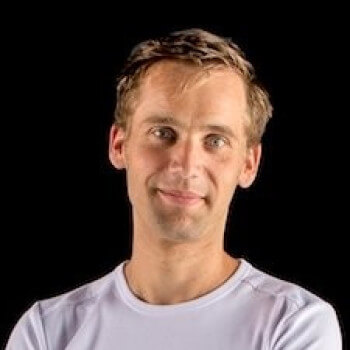 Stefan Vermeulen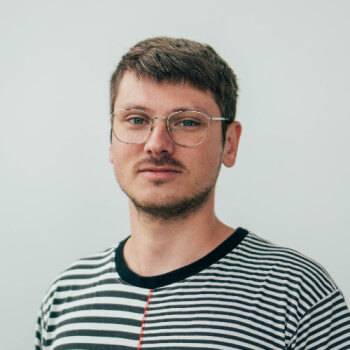 Sebastiaan Van den Branden
14:00 — 15:00
Industrie 4.0 - Baanbrekende toepassingen van nieuwe materialen in print
We kunnen grafische productie omschrijven als het vermogen om nauwkeurig dunne lagen inkt aan te brengen op een veelheid aan substraten. In ons dagelijks leven zien we hiervan de resultaten: kleurrijke verpakkingen, labels, banners, folders, kranten, magazines... Andere industrieën ontdekken intussen ook de kracht van dergelijke productiemethodes: lage kost, efficiënt gebruik van materiaal én duurzaam. Door materialen 'printbaar' te maken ontstaan tal van nieuwe toepassingen. In deze presentatie verkennen we een nieuwe generatie printproducten.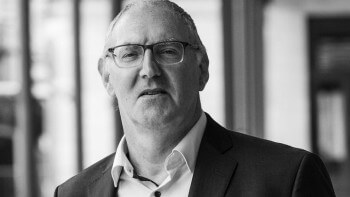 Fons Put
15:30 — 16:00
Plenair: inspiratie en concrete handvaten om tot klimaatoplossingen te komen
Om aan de Europese klimaatambities tegemoet te komen, heeft België nog maar 28 jaar om volledig klimaatneutraal te worden. De klok tikt, maar in De klimaatschok tonen Geert Noels, Kristof Eggermont en Yanaika Denoyelle dat het kan. Samen met een panel van klimaatexperts berekenden zij de impact van twintig realistische klimaatoplossingen: van technologische precisielandbouw over nieuwe vormen van kernenergie tot het hergebruik van industriële restwarmte via warmtenetten. Vooruitgang is niet het probleem, maar net de oplossing. De vindingrijkheid en wilskracht van de mens kan veel problemen oplossen. Het boek biedt inspiratie en concrete handvaten, om tot klimaatoplossingen te komen die voor iedereen een betere omgeving te creëren!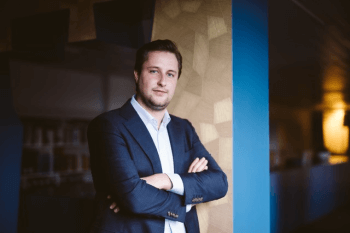 Kristof Eggermont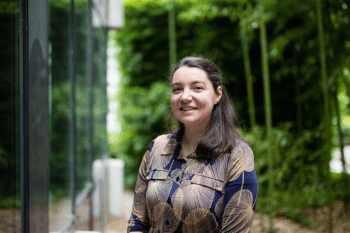 Yanaika Denoyelle
16:00 — 16:30
Duurzaamheid: nieuwe technologieoplossingen om de energietransitie te versnellen
Atlas Copco - Flanders' FOOD - Flux50
What's up? Atlas Copco ontwikkelt industriële warmtepompen en technologie voor stoomrecuperatie om de 'warmtevraag' van bedrijven groener en efficiënter te maken. Hoewel warmtepompen al ingeburgerd zijn in huishoudelijk gebruik, staan ze nog voor uitdagingen in industriële toepassingen. Ze kaderen de stand van zaken van deze techniek en de voordelen, maar belichten ook de pijnpunten ervan.
What's next? Flanders' FOOD werpt een blik op de toekomst en hoe ze samen met Flux50 via RethinkEnergy4Food de koude- en warmtevraag duurzamer kunnen maken en de energietransitie versnellen.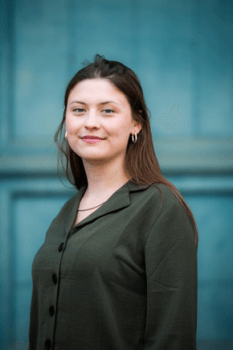 Eline Stuyven
Kjell Van Lint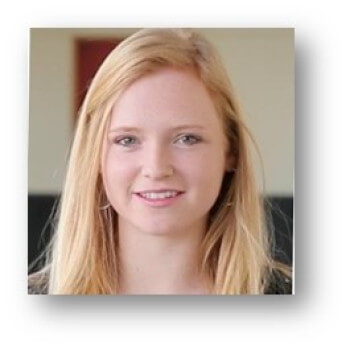 Margot Gutscoven
16:30 — 17:00
VLAIO-subsidies voor groene investeringen
Wil je je productieproces vergroenen? Wil je voor de klimatisatie van je bedrijf overstappen van fossiele brandstoffen (zoals aardgas, diesel, stookolie, …) naar groene energie (zoals elektriciteit, biogas, groene of blauwe waterstof)? Of kies je voor een technologie die ervoor zorgt dat je minder verbruikt? Dan zorg je voor een verminderde CO2-uitstoot en kan je voor deze investeringen subsidies aanvragen bij VLAIO. In deze sessie krijg je een overzicht van de steunmogelijkheden en worden een aantal herkenbare voorbeelden van gesteunde technologieën gegeven.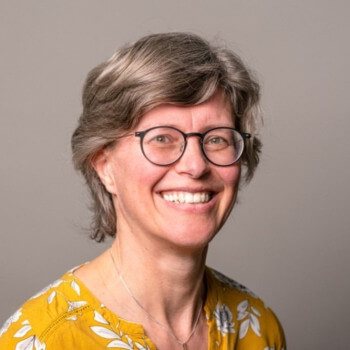 Elke De Rijck
16:00 — 16:20
Clean Vision Summit - Carbon capture en use & Power-to-molecules - kansen voor Belgische bedrijven
CCUS kan een belangrijke rol spelen in CO2 emissiereductiescenario's en de strijd tegen klimaat verandering. Het is echter belangrijk om het te positioneren tussen de diverse duurzame strategieën en met de juiste randvoorwaarden en het juiste kader. Wat is er nodig om dit te realiseren en waar liggen de kansen voor Belgische bedrijven, dat kom je te weten tijdens deze sessie.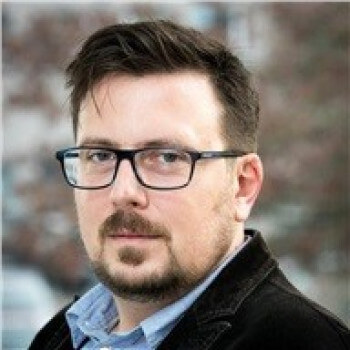 Metin Bulut
16:20 — 16:40
Clean Vision Summit - Negative CO2 emissions
Hoe kunnen bedrijven aan kleinschalige, economisch haalbare CO2 capture doen? Mineralisatie biedt een opportuniteit en dit zonder groeiende energievraag. Een waardeketen-approach voor optimaal CO2-afvangen en -gebruiken.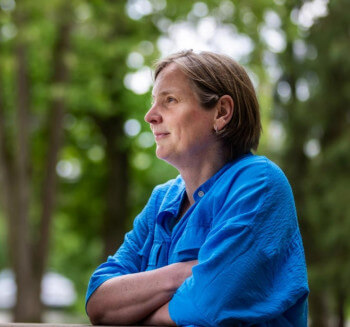 Mieke Quaghebeur
16:40 — 17:00
Clean Vision Summit - H2 en CO2; 2 belangrijke moleculen voor de industrie
Hyve, een samenwerkingsmodel tussen kennisinstellingen en de industrie, creëert een belangrijke hefboom om naar een kostenefficiënte en duurzame productie van waterstof. Hoe zetten we een sterke CCUS-waardeketen op in België? Wat met storage en e-fuels?
Jan Vaes
16:00 — 17:00
Digitalisering: hybride AI: het balanceren van domeinkennis en data
AI leert verbanden uit data om zo waardevolle suggesties of voorspellingen te genereren. Toch is een puur data gedreven aanpak niet voor elke toepassing even geschikt. Industriële toepassingen, bijvoorbeeld, zijn vaak meer gebaat met AI-systemen die niet alleen data verwerken, maar ook een beroep kunnen doen op de kennis van domeinexperten.
Deze zogeheten "Hybride AI" combineert de kracht van data (om nieuwe inzichten te verwerven) met (menselijke) domeinkennis. Het doel is om met (minder) data waardevolle inzichten te verzamelen, deze binnen de juiste context te plaatsen én beter te begrijpen.
Vooral dat laatste is onontbeerlijk, want gebruikers van AI-oplossingen moeten de voorgestelde suggesties of resultaten ten volle kunnen vertrouwen voor ze ermee aan de slag gaan; net zoals we de som uitgerekend door een rekenmachine ook niet meer narekenen. Uiteraard staan we ook met deze vorm van AI voor een reeks dilemma's: hoe moet de technologie bijvoorbeeld omgaan met de input van experten die er verschillende meningen op nahouden?
De sprekers in deze sessie deden ervaring op binnen het ICON-project CHAI. In een ICON-project werken verschillende bedrijven en onderzoeksorganisaties gezamenlijk rondom een specifiek vraagstuk. Voor CHAI betrof dit het finetunen en optimaliseren van chemische processen, wat vandaag voornamelijk wordt gedaan door ervaren procesingenieurs.
Zo beoogt CHAI een efficiëntere schaalvergroting van chemische productieprocessen door bestaande kennis niet enkel voor het AI-systeem toegankelijk te maken, maar ook voor alle experts die van dat systeem gebruik zullen maken. Zo kunnen minder ervaren experts sneller meedraaien, en kan de tijd die anders naar routinematige monitoring gaat, gebruikt worden om verdere optimalisatie-opportuniteiten te onderzoeken.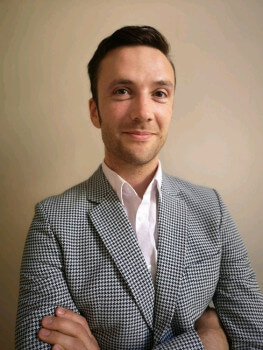 Michael Rademaker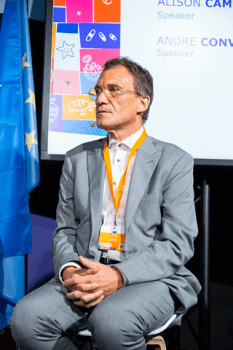 Andre Convents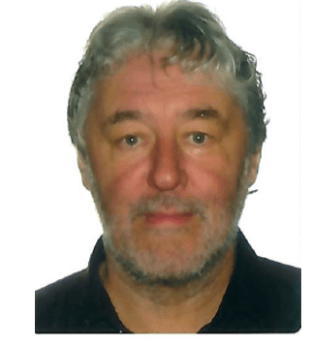 Dirk Bontinck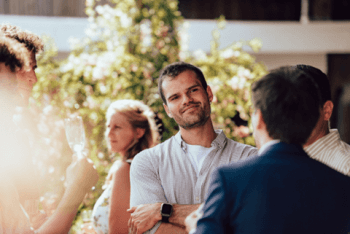 Quinten Rosseel
16:00 — 17:00
Digitalisering - Trust Hacking, het nieuwe Growth Hacking: hoe cyberveiligheid een sales enabler werd
Als onderneming je cyberveiligheid kunnen aantonen wordt essentieel om nog aan grote ondernemingen te kunnen leveren, subsidies te krijgen, of investeerders aan te trekken. Is jouw onderneming wel te vertrouwen? En hoe kan je grote sprongen voorwaarts maken door in te zetten op cyberweerbaarheid en dat dan ook te gebruiken als sales enabler?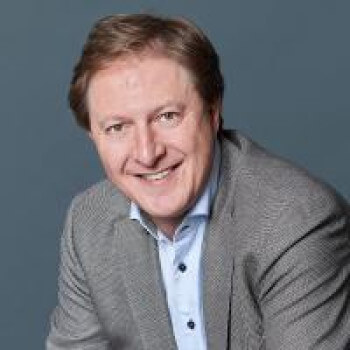 Patrick Coomans
17:00 — 17:30
Closing: Partners for change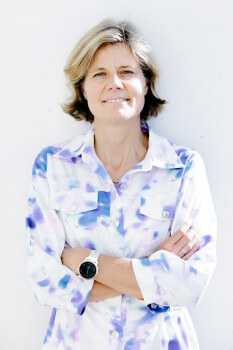 Inge Neven
17:30 — 20:00
Netwerkreceptie met walking dinner
Reserveer je plaats
Mis niets van de inspirerende sessies en interessante netwerkmogelijkheden op What's Up What's Next en registreer je meteen. Inschrijven kan enkel nog tot en met vrijdag 15 september 20:00. Deelnemen kost €120 (excl. btw).
19 september 2023 12:00 — 19 september 2023 18:00
Een goede dienst of product is er eentje that customers LOVE and buyers TRUST. Maar niet enkel je klanten en prospecten moeten je bedrijf en product vertrouwen. Ook andere stakeholders zoals partners, investeerders en zelfs de overheid hechten in hun diverse beslissingen steeds meer belang aan dit element van vertrouwen. Om vertrouwen te krijgen en te behouden is cybersecurity van essentieel belang.
Gedurende deze hacking-demo wordt het belang van cybersecurity kort toegelicht, en tonen we in een interactieve demonstratie hoe eenvoudig het is om als bedrijf gehackt te worden. Uiteraard geven we ook tips om dit te voorkomen.
Een demo duurt telkens 15 minuten en start zodra er voldoende deelnemers in de zaal zijn.
Kom zeker langs op de hacking demo en maak kans op het interessante boek 'De Cyber Arena' van Vincent Naessens, docent softwaresystemen en cyberbeveiliging aan de KU Leuven.